Hello everyone! I want to take this opportunity to wish you all a very Merry Christmas and a new Year filled with Health and happiness.
It's my turn to post the inspirational post on the blog and I decided to go with the theme of the month which is Snowflakes.
I decided to play with the super cute
Ice Skater Macy
. You can see how different my card is from Ruza's yesterday.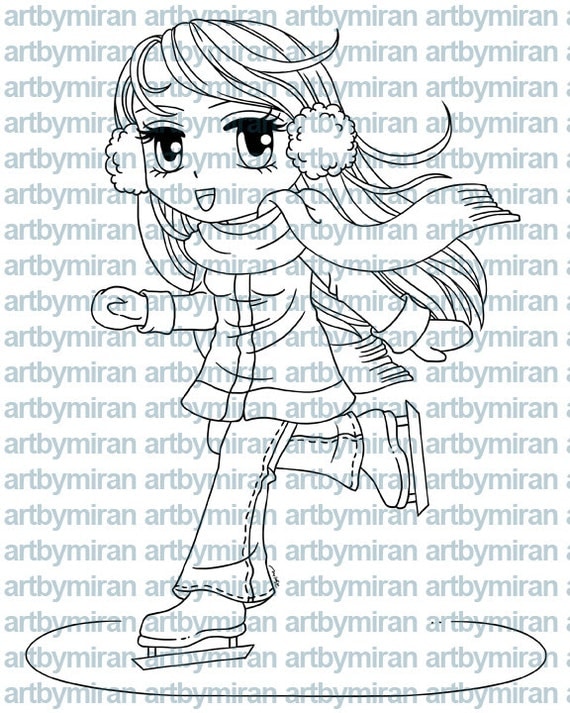 Here's my card! I did using my favorite colors for clothes :) Turquoise and some grey
And here's a closer look at the cutie that I colored with copics. If you want the details on how I made this card you should come
here
.
I had sooooo much fun preparing this card! I really hope I have inspired you.
We would love for you to become a follower of our blog, along with visiting
our shop
to see all the wonderful images Art by Mi Ran has to offer! And of course you should go and check out our
FB group
there's so much fun going on there!!!
Thanks so much for stopping by and we hope you have a wonderful day!
Hugs
Crafting Vicky